Top Tips and ideas
......that any crafter would like to know...
TIPS FOR USING YOUR TODO MACHINE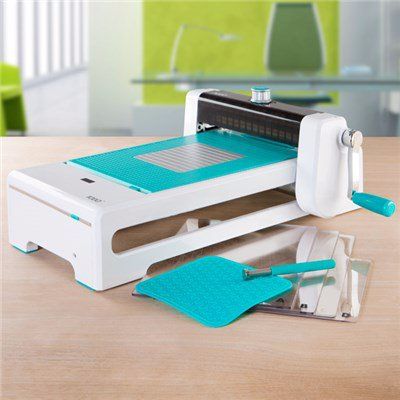 Top tips for using your Todo die cutting, foiling, embossing and letterpressing machine can be found on the Create and Craft website (they have a special landing page for this machine here. But for quick tips I am planning to add more here...
HOT FOILING NEGATIVE IMAGES ON TO MDF SHAPES ETC
An idea for adding foiled images to MDF (thin) shapes can be done this way:-
Allow the hot plate to warm up (usually about 10 - 15 minutes
Place a flat plate (whilst cold) on to the hot plate - you can buy a specially made version on the C&C website but you can also use the reverse of one of the fancy letterpress "dies".
Using the negative foil (from other projects) place it on the plate foil side down and allow it to heat up a bitAdd the MDF shape (placing the side you want foiled on the foil) and "cover" with your A plate.
Making sure that your pressure is about 9 (but it will vary according to your own machine) roll it over both holding the A plate whilst doing it.
Remove the foiled shape (checking first to make sure it is as you want) Place the hot plate on your silicon mat using your magnetic tool and allow to cool.
DO NOT TOUCH THIS UNTIL IT HAS DONE!

HOW TO USE THE TODO TO DIE CUT (Both TODO's own and other brands)
You can cut out all brands of dies using the TODO including the Sizzx dies and deep cut dies too. The suggested sandwich combination is now the following:-
C shim
A plate
Die (face upwards)
Paper or cardstock
D plate
The manual suggests using A plate, Die (facing upwards), paper or cardstock and D plate - The pressure does vary according to the die you use - one Tonic die needed one number and a Tattered Lace another - but they do cut out beautifully!
IDEAS and INFORMATION ABOUT THE BROTHER SCAN N CUT
There are currently 4 different machines available - all carry out the main functions though the CM700 and CM900 have a couple of other functions that you might be interested in which you can buy here
The main models in the UK are the CM300, Special Edition and the CM900. The first one is the most basic, but due to Brother making sure that all additional functions such as "Embossing", "Foiling" and "Stamping" are add-ons which can be purchased separated.
What you need to know about the various inks now on the market!
There are a variety of inks now on the market and here are some handy tips to know which ones are best for what!
Water based/Distress Inks - these inks are designed to stay wet for a longer time so they can be mixed, spritzed with water etc. The main supplier of these is Tim Holtz but there are a wide number of them available. A lot of them providing re-inkers which makes them last longer. They can also be heated using a heat tool. TOP TIP - These are best stored upside down as it keeps the ink "wet".
Archival Inkpads - These give a crisp, detailed image and as it is a thick sticky ink that doesn't dry quickly it can be heat set using embossing powders. You can also use WATER-BASED pens/markers for colouring TOP TIP - Only used lightly so as not to smudge your image. Examples of these are Rangers Archival and Versamark Watermark - the new brand Rare Earth Clear Glass ink is another option.
Chalk inks ie Versamagic or ColourBox - These are hybrid pigment inks that dry really quickly so are great for scrapbooking and stamping. You can't heat emboss these as they dry too quickly.
Dye-based inks such as Memento - These inks are brilliant to use with images that are going to be coloured with alcohol pens - ie Tonic, Spectrum Noir, Altenew, LaPlume or Copic. It doesn't smear or blend very easily as it dries quickly. It can be used with water-based markers. They are also translucent and sinks into the paper quickly.
Oil-based pigment inks ie Versafine - These should be used for detailed images that you want clear and precise work. They are ideal for water colour markers as it dries quickly but shouldn't be used with alcohol markers as it will smudge.
Solvent ink ie Stazon - They can be used on plastic, glass, acrylic and even metal as it dries almost instantly. You can use it when you want to colour an image with watercolours or watercolour markers. DO NOT use them with alcohol markers. TOP TIP use these with parchment paper and always keep the plastic inner cover on as it prevents drying out.
Distress Oxides/hybrid inks - these are relatively new and can be reactivated repeatedly until you get the right effect.
Blending inks - These are acid-free, non toxic, waterproof and permanent. You should air dry on Matte and heat set on Glossy paper.
Other products you might be curious about... watercolours, inks and much more..
Zig Acrylista marker pens - There are 32 colours in the range (with a 6mm chisel point). You can use them on a variety of surfaces (which stay permanent but can be removed from most porous surfaces like glass using a chalkboard cleaner). They can be used on paper, plastic, wood, glass, ceramics and many more.... - These are opaque and are lightfast to prevent fading - even in direct sunlight (and are great for kids to use without much mess) - for more info as to where they can be bought click here