2020 Mini Calendar Card with butterfly on the front
Posted on
Hi Craft addicts!
Well this is something totally differeent today as it came out of just playing with a piece of cardstock.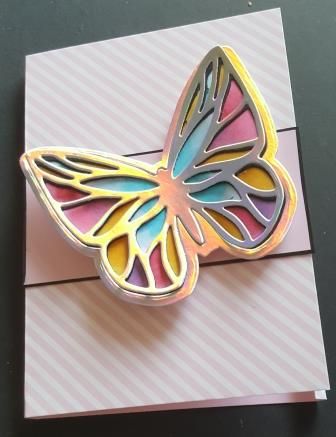 How I made this project:-
I first of all took a piece of pink and white diagonal card which measured 6.5" x 4.5" and then scored it at 3" and 3.25" and then again at 6" and 6.25" and folded it back.
I then used one of Toni Darroch's Stamps by Me Butterfly die and cut the mat layer out from White card.
I also cut the outline and detail dies in Silver Mirri card.
The detail die was also cut out from Black card.
I then placed that over the white mat layer and stuck it down with PVA glue - once it was dry, I coloured it in using bright alcohol markers.
To finish it off, I stuck the silver outline die-cut over it just using glue on its' body.
I cut out a strip of the pink and white card the width of the card and edged it with a black alcohol marker.
I used a PVA glue to attach it to the front of the card and then attached the butterfly to the middle of it.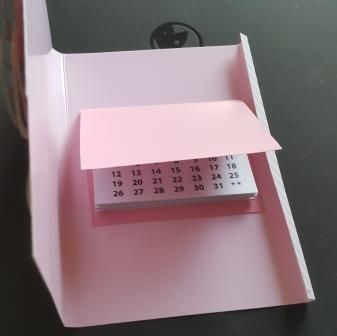 For the calendar part of the card, I placed the calendar over a piece of matching paper (from Hunkydory's 8" Colour Family paper pad) and cut it so that it folded over to hide it.
I then stuck the calendar to the back of it and then attached that to the middle of the card.
I would add a small pen or pencil to it too so that it could be a really useful card/present.